My Top Five Tudor Movies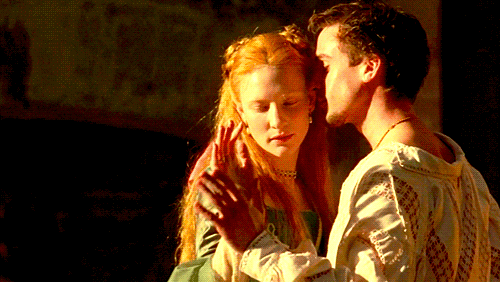 1. Elizabeth (1998)
I've always loved Cate Blanchett's portrayal of a young queen beset with insecurities, but who gradually comes into her own as the ruler of England. Sadly, she had to choose between traditional marriage to her great love, Robert Dudley—or marriage to her people. She chose the latter. With an outstanding cast and lavish Elizabethan costumes, the movie was one of the biggest hits of 1998, with seven Oscar nominations.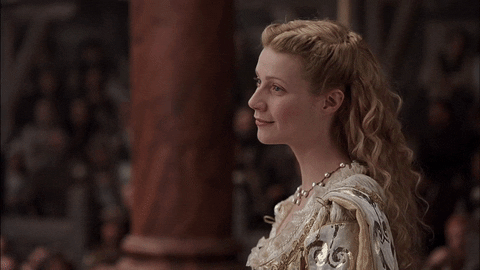 2. Shakespeare in Love (1998)
Another Tudor era film was among the most popular movies of 1998. Shakespeare in Love won an Oscar for Gwyneth Paltrow in the role of Viola, a young woman who catches the eye of playwright Will Shakespeare. I watched it again recently, and it stands the test of time. Paltrow glows, Joseph Fiennes captivates, and we groan in frustration when Viola ends up with the bumbling Lord Wessex, even if he is played by Colin Firth.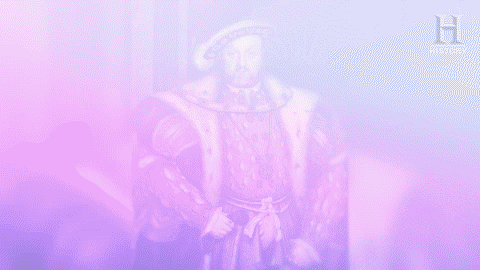 3. The Other Boleyn Girl (2008)
Eric Bana, with outrageously padded shoulders, plays a handsome, swaggering Henry VIII, Natalie Portman takes on the role of Anne Boleyn, and Scarlett Johansson is Mary Boleyn, Anne's sister. I admit, before I saw the movie, I never knew Anne had a sister, let alone that she was Henry VIII's mistress before Anne was. I liked the story of Mary, who was herself married when she was "persuaded" into an affair with the king. At least she gets a happier ending than her notorious sister.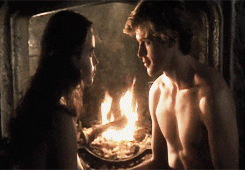 4. Lady Jane (1986)
A very young Helena Bonham-Carter stars as Lady Jane Grey, who becomes queen of England for nine days. A youthful and handsome Cary Elwes, who would play Westley in The Princess Bride the following year, plays Guildford Dudley. Both inspire our sympathy for their plight in this surprisingly affecting version of the Lady Jane Grey story. As you may know, they don't have a happily-ever-after.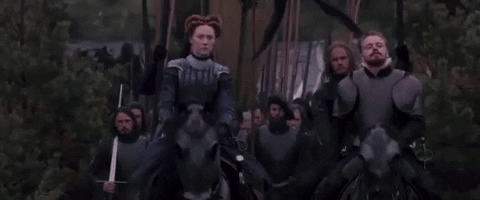 5. Mary Queen of Scots (2018)
A masterful performance by Saorise Ronan as Mary makes this movie worth your time. Mary's personality, as well as her colorful gowns, adds a dash of daring and vibrancy to the gloomy Scottish landscape. Most of the movie portrays what happens to the Scots queen from her arrival in Scotland in 1561, but prior to her escape to England and subsequent imprisonment there. We get a real sense of how Mary was manipulated by the men around her, both politically and sexually. Over in England, Elizabeth doesn't fare much better.
I had recently completed writing Game of Spies when I saw Mary Queen of Scots. I had to stop myself from judging and questioning various events I was sure weren't accurate or true. Movies are fiction, after all, and those making them are trying to present an engrossing story, just as we writers hope to do.
Get your copy of Game of Spies by Pamela Mingle, out now!
Life as a lady-in-waiting for Mary Queen of Scots isn't at all what Isabel Tait expected. But she must either tolerate the mindless partying and ceaseless backstabbing of Mary's other ladies, or risk being sent home to a forced marriage. She'd almost rather return to her family—if not for a certain handsome gentleman who arouses a new desire in her, something she's never before experienced. Of course, he'll never notice her…
Gavin Cade is on a mission. Tasked with spying on the Queen, he's found the perfect woman to help. Sweet, shy Isabel is an easy target for his charms. Before he knows what's happened, he is the one beguiled. With the fate of England in the balance, he must keep his plan to expose the treasonous queen a secret, or he will never seduce his sweet English rose.
Because there's one thing he's learned about Isabel Tait…she's got a backbone of steel and may never forgive him.
Pamela Mingle found her third career as a writer after many years as a teacher and reference librarian. Her love of historical romance was nurtured by Shakespeare and Jane Austen, and her novels have all been set either in the Elizabethan or Regency periods. Many long walks in England, Scotland, and Wales have given her a strong sense of place around which to build her stories. Game of Spies, her newest book, follows Mistress Spy, both part of the Spies in Loveseries.