#TopFive Tim Riggins Moments
One of my favorite shows is Friday Night Lights. (If you haven't seen it, go to Netflix right now! You won't be sorry!) There are so many reasons that I love this show. It's full of heart, amazing characters, stories that make me cry, and even football. I was really inspired by it when writing The Crush Collision, and one thing in particular: Tim Riggins.
If you don't know, Riggins is the best friend of the main character and he's a little rough around the edges. He's a bad boy and he really has no one except his best friend and football. He drinks too much, no one really believes in him, and he in turn, doesn't believe in himself. He's absolutely amazing. Everyone loves a bad boy with a vulnerable side.
There are so many good ones, but here are five of my memorable Tim Riggins moments.  
 

That time he protected Julie from a tornado.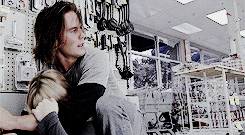 The time Coach Taylor made Tim Riggins walk home in the rain while everyone else takes the bus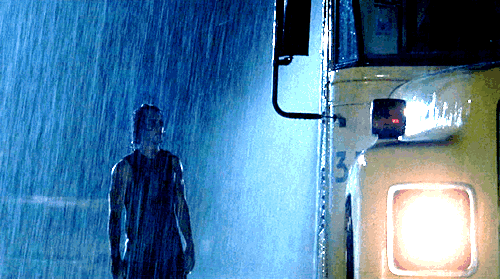 When he got into college and was so excited When he convinced Street not to get a dangerous procedure in Mexico
When he looks his best friend in the eyes and says, "Texas forever, Street."
What are some of your memorable Tim Riggins moments?
Don't miss The Crush Collision by Danielle Ellison, available now!
Haley Howell has had a hopeless crush on her brother's best friend, Jake Lexington, for as long as she can remember. Too bad to him, she'll forever be off-limits. But with senior year and acceptance to a college outside their tiny southern town of Culler, South Carolina, comes new confidence. Haley's ready to get Jake to notice her—whatever it takes.
No one in Culler notices the real Jake anymore—to them, he's nothing more than the star football player or the kid with the family tragedy. When one mistake lands him in mandatory community service, he's shocked to find his best friend's little sister there, too. Jake's looking for an escape; Haley's looking for a chance. Together, they'll find exactly what they need…if only they're willing to cross that line and risk it all.
Disclaimer: This Entangled Teen Crush book contains underage drinking, language, and a drool-worthy football player who puts Tim Riggins to shame. It will make you cry, sigh, and yearn for your own Friday Night Lights.
Danielle Ellison is a nomad, always on the lookout for an adventure and the next story. In addition to writing, she's the founder and coordinator of the NoVa TEEN Book Festival. When she's not busy with books, she's probably watching her favorite shows, drinking coffee, or fighting her nomadic urges. She is newly settled in Oklahoma (for now) with her cat, Simon, but you can always find her on twitter @DanielleEWrites.
About Author