What happens when characters won't stop telling me their feelings?
Vanessa Riley here.
I am stopping in today to give you steps to follow when your character won't shut up. That sounds harsh, but you are on deadline. You've made word count. You are tracking to your plan. Did I mention you are under a deadline?
Well, below are some easy steps to follow when characters fail to cooperate.
1. Distract myself: If I pretend, I don't hear them, maybe the noise will stop.
2. Shop: If I occupy my time with shopping may they'll want the latest tea from Amazon too.
3. Try to negotiate: Ok if I give you one scene to rant, you'll be good with the next 15 chapters. Right. No. ☹
4. Ignore: Maybe they aren't really talking to me. Maybe they are trying to get someone else's attention.
5. Shop: Well, this solution not effective, but it makes me feel better.
6. Watch a teary movie: You're already emotional dealing with these characters. Why waste tears?
7. Eat a great meal: Food is always good. Food comas are appreciated when you are fighting with your characters.
8. Faux Listen: At this point, you attempt to humor the characters. Maybe they will chill if you let them have their say.
Then you realize what they want to talk about is better than what you had. Sigh.
9. Concede: Truly Listen. Write a better book.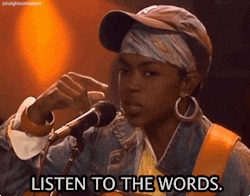 Ruth Croome, a Blackamoor heiress, was supposed to get married in a gorgeous wedding gown, made from her father's exquisite fabrics. Instead, they eloped to Gretna Green and upon returning, their carriage was beset by highwaymen and she witnessed the murder of her new husband. Now, four years later, with a child, she wants to move on with her life. A marriage of convenience will do. Ruth already had a love for the ages.
Adam Wilky is really the heir to the Wycliff barony—which he never told Ruth. Too much danger. So many secrets. When he was nearly beaten to death and sold into impressment, he thought Ruth had died, too. Ready for revenge, he finally returns and discovers Ruth alive—with a son who could only be his—and she is furious to discover he lied to her. Now it'll take more than remembered passion if he hopes to win his reluctant wife back…
Award winning, Amazon Bestselling author, Vanessa Riley, worked as an engineer before allowing her passion for historical romance to shine. A Regency era (early 1800s) and Jane Austen enthusiast, she brings the flavor of diverse, eclectic peoples to her stories. The author of Madeline's Protector, Swept Away, Unmasked Heart, The Bargain, and Unveiling Love, she has won the Beacon Award, the Colorado Award of Excellence, and placed in the International Digital Awards for her Regency romances. Vanessa Riley is a historical buff who has spent many years researching Regency society. During her undergraduate studies at Penn State, she gained a love of Western Civilization and took as many classes as she could while pursuing Bachelors and Master's degrees in Mechanical Engineering. Her love of history has given her a passion for conducting precise research in architecture, customs, and rituals of the times. She lives in Atlanta with her career military husband and precocious child. You can catch her writing from the comfort of her southern porch with a cup of Earl Grey tea.
About Author