In keeping with release day "mom" stories, this one lives in infamy at our home. I was at the grocery store with my oldest son, who at the time was maybe three or four. Still small enough to sit in the shopping cart facing me while I pushed. Anyway, we get to the checkout lane and I go to the other end of the cart to start putting items on the conveyor belt, and hear my sweet boy talking to the little old lady in line behind us. But when I look up, she's all flustered and looking anywhere but at me. So I hurried to finish unloading and came back around to the front of the cart. "Were you talking with the lady behind us?" My son nodded, grinning like a fool. "And what did you say?" I asked. His grin widened. "What are YOU looking at?"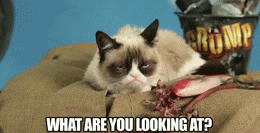 Join us and Kyra on Twitter today and share your awkward moments!
For most women, working for a sexy soccer star would be a dream come true. All except single mom Felicity Shaw. She has no interest in playing personal assistant for a stubborn, injured playboy—no matter how nice his abs are. But with bills piling up and mouths to feed, she can't say no to the job.
That's when it gets interesting.
The last thing Scott Gillie wants or needs is a persistent and entirely too distracting PA while he's recuperating in his small hometown. Unfortunately, it's not up to him. Then Felicity and her son end up temporarily moving in—all thanks to his meddlesome grandmother. Now temptation is right across the hall and it's driving Scott crazy.
His only option is to fight fire with fire.
He never expects Felicity to do the same.
Kyra Jacobs is an extroverted introvert who writes of love, humor and mystery in the Midwest and beyond. Her romance novels range from sweet contemporaries to urban suspense, and paranormal/fantasy to YA. No matter the setting, Kyra employs both humor and chaos to help her characters find inspiration and/or redemption on their way to happily ever after. When the Hoosier native isn't pounding out scenes for her next book, she's likely outside, elbow-deep in snapdragons or spending quality time with her sports-loving family. Kyra also loves to read, tries to golf, and is an avid college football fan. Be sure to stop by her website www.KyraJacobs.wordpress.com to learn more about her novels and for links to connect with her on social media.