I write a lot of friends to lovers romance, so it's probably no surprise that my #IShipIt couple starts as friends. I love that New Girl took their time with these two.
See, he looks at her like this
and sometimes this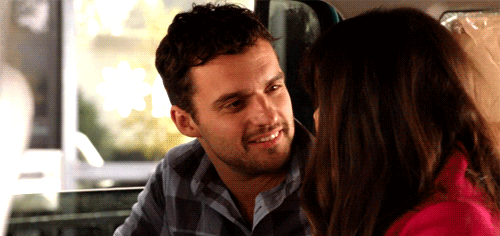 And she looks at him like this
Sometimes she's on painkillers & says this
Then one night they're playing True American (one of their drinking games) & this happens
And a little bit later…
I mean siiiiiigh, right? #NICKANDJESS4Life
What's a little fake engagement between best friends?
Danielle and Wes have been best friends since college, so when Wes needs a date for his sister's wedding and Dani needs a partner for her company's retreat, they devise the perfect plan: a fake engagement to get through both events unscathed. Adrenaline-junkie Wes can prove to both his ex and his family that he's well and truly moved on, and serious-minded Dani can prove to her boss that she's worthy of the promotion he seems to only want to give to a family-oriented employee.
But amid the fake swoons, fake kisses, and forced proximity, neither expects the very real feelings that develop. There's nothing more dangerous than falling for your best friend…but what if the landing is worth the fall?
Cindi Madsen is a USA Today Bestselling author of contemporary romance and young adult novels. She sits at her computer every chance she gets, plotting revising, and falling in love with her characters. Sometimes it makes her a crazy person. Without it, she'd be even crazier. She has way too many shoes, but can always find a reason to buy a new pretty pair, especially if they're sparkly, colorful, or super tall. She loves music, dancing, and wishes summer lasted all year long. She lives in Colorado (where summer is most definitely NOT all year long) with her husband and three children.
About Author