We asked our authors to share their experiences or plans to break out of their comfort zone or routine.
Thinking Outside of the Box—And Into the Subscription Box with Anna Banks
So at the beginning of 2017, I was in a rut. I was, as the phrase goes, letting myself go. I'd stopped getting my hair done. I'd stopped getting my nails done. I had little time to write, to read, to relax, to market, to cook, to clean. My personal life was very stressful, and I was doing so much for others that I neglected myself, and it took its toll on both my mental and physical health, my appearance, and yes, even my writing.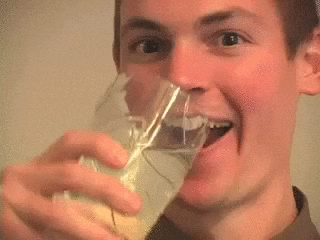 I just felt stagnant and irrelevant.
My latest YA release, NEMESIS, had hit the shelves in October 2016 and for the first time in my publishing career, it had been featured in a bookish subscription box in the UK. I'd heard of book subscription boxes, but hadn't subscribed myself. Still, the thought of getting book stuff in the mail every month seemed like a nice present to get for myself. I deserved it, right? And, it would help me keep up with what was hot in the YA market, so tax deduction. Total win. I signed up, and never looked back.
But that was just the beginning.
After I subscribed, Facebook began marketing other subscription boxes to me. I came across a monthly makeup subscription box that sent you a shiny pink package with high-end cosmetic samples (I *know* you know which one I'm talking about). All you had to do was take this questionnaire about your preferences, and they'd try their hardest to accommodate you. I will tell you, sometimes, they completely failed. I wear pretty neutral makeup, but they kept sending me all this bright and cheerful purple crap. One day, I decided to just try it for God's sake. So I took all the unopened samples, spent about 15 minutes applying it to my face, and left the house. The results were magic. Complete strangers complimented me on my makeup. My own daughter, a makeup diva, raved about how great it looked. It was totally out of my comfort zone, but…It looked amazing. So every month after, at least tried one of the hell-nos from the makeup subscription box. Most of the time, the results were great. Not every time, mind you, but most times.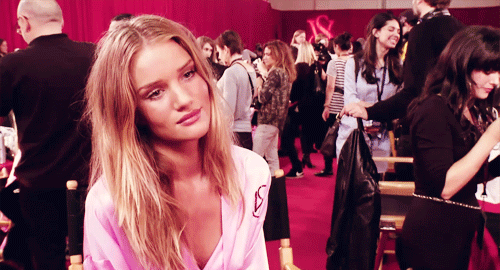 Then I subscribed to a company who sends you the fresh ingredients twice a week for gourmet, cook-at-home meals. To give you a little perspective on that: Up until that point, I only owned one old pan and a skillet that had probably been recalled. But those nights I spent learning and cooking and enjoying what I had made from scratch? They were good for the soul. And guess what? I lost weight too, because the food was real, not processed, and it was healthy. There were a few mishaps, but I had good renter's insurance so…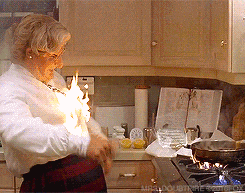 Later, I subscribed to a fashion company that assigned you a personal stylist and sent a box with five fashion items (clothing, jewelry, shoes, etc) for you to choose from. The first few boxes were a learning curve, trying to see how things fit and what styles looked amazing and which styles made me look like a Christmas ham shoved into a pair of tights. The stylist sent me things that I would never have picked for myself. Colors that I had always deemed unwearable. Honestly, I was a t-shirt and boot-cut jeans kind of girl. Flip flops with everything, you know what I mean? But now I had lace and velvet and blingy jewelry and blouses I actually had to iron. That stylist put me way out of my comfort zone sometimes, but if it fit, I wore it at least once. And it was refreshing.
With my lost weight, my new makeup techniques, and my new fashion ventures, I felt like a new person. For the first time in a year, I felt like I had my sh!t together. All from taking tiny steps in the direction of change.
All of this to say, if you're feeling as I did, stagnant, irrelevant, a little dumpy—maybe it's time for a system update? In the words of Marilyn Monroe: "Everyone's a star and deserves the right to twinkle."
Do you have any goals this year to break you out of your comfort zone? Let us know in the comments.
If you haven't picked up How to Lose a Bachelor by Anna Banks it's on sale for just 99¢ for a limited time!
Revenge was never this much fun…
Rochelle Ransom has big plans for winning the prize money on a dating show to help her favorite charity—and if she wins the hot bachelor's heart, even better. But at the last minute she finds out the bachelor is her ex-boyfriend, Grant Drake. Now she's determined to get herself voted off as quickly as possible—even if she has to embarrass herself on national television. But Grant has a different plan for the woman who stole his heart.