My name is Amy Andrews and I love love love the festive season! A Down Under Christmas is very different to the northern hemisphere. It's hot here and we usually spend the day around the pool eating cold seafood or go to the beach. Consequently I've always had a hankering for snowy fields and mistletoe!
Favorite Holiday Song: White Christmas
Favorite Holiday Food: We get all the lovely summer fruits here – cherries and mangoes are my favourite. But I always cook a steamed fruit pudding which is my absolute favourite thing in the world. I don't care how hot it is, it's not Christmas without pudding and lashings of custard!
Favorite Holiday Movie: The Holiday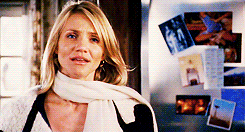 Are you the type of person who on November 1st…thinks it's time to break out the Christmas music or thinks It's not even Thanksgiving yet folks!
I love it when the decorations go up in the shops and the carols start playing over the sound system half way through November but I don't do any decorating at home until December 1st!
Are you one of those shoppers who has gone through your list and are done shopping well ahead of Christmas or are you elbowing people out of your way on Christmas Eve to finish your shopping?
Sadly I tend to leave it too late and have to push through crowds of frazzled last minute shoppers!
Looking for a great read this holiday season? Check out 'Tis The Season To Be Kissed by Amy Andrews
Hero's Name: Luke
Heroine's Name: Tamara
What would the perfect gift your hero would give your heroine and why?
Her own Scrabble board. So they could play strip Scrabble whenever they wanted!
What would the perfect gift your heroine would give your hero and why?
A trip to Hawaii which is the place he goes to in his head when he's on active duty. So they could laze in a hammock together and watch the sunsets.
Where would your hero or heroine secretly hang some mistletoe to catch an extra special holiday kiss and why?
They'd definitely hang some mistletoe in the doorway of that tiny Vermont cabin!
Share an excerpt of your favorite kissing scene between these two characters.
"It's almost midnight. Are you ready?"
Tamara's pulse tripped off the scale. "No," she said, her voice all low and breathy.
Luke halted his progress, his thumb lazily stroking along the slope of her cheekbone. "It's just one little kiss," he said. "What are you scared of?"
Good question. But this didn't feel like just a kiss. "That I'm going to want more."
Luke smiled at her, slow and sexy. "Would that be so bad?"
Tamara didn't know, she couldn't think. Her body was vibrating with need. With the overwhelming desire to feel his mouth on hers. To feel his body on hers.
He didn't wait for her answer, returning instead to his inexorable journey closer. "Ten…nine…eight…" He counted aloud as his other thumb tilted the angle of her jaw. "Seven…six…five…" His sheer masculine focus on her mouth was utterly paralyzing. "Four…three…two…" His lips continued their descent, inching nearer and nearer until they were so, so close. "This is your last chance, Tamara," he said and she felt the merest whisper of his mouth against hers with each word. "Speak now or forever hold your peace."
Tamara was incapable of speaking. Incapable of moving. She couldn't. She didn't want to. All she wanted was his kiss. She made some kind of noise, something gurgly and incomprehensible but very definitely consensual, and it was all Luke needed.
"One…Happy New Year, Tamara."
The kiss was light. Tentative. As if he was expecting her to bolt and giving her plenty of room to do so. Which, in those few, lonely, endangered cells that existed in the more evolved area of her brain, she truly appreciated. Because the rest of her was pure animal. She moaned and leaned into the kiss as her deprived system went into complete meltdown and Luke gave it the shot of testosterone she'd been craving.
Find 'Tis the Season To Be Kissed Online