It's Romance Awareness Month and we're dishing all month long about everything romance related. Pamela Mingle is here to talk about that "ah" moment when reading a great romance.
The "Ah" Moments in Romance…
We all have them. Those moments when we become totally invested in the hero and heroine. It can be a big, emotional set piece, or a mere look, gesture, or action, that causes our knees to turn to jelly, makes our insides quiver, or brings tears to our eyes. I chose some of my favorite movies and TV shows to illustrate some of those moments for me.
TENDER AND SEXY
Outlander
Claire and Jamie's wedding night. Who could forget it? Even though they were already friends, they spent hours drinking, talking, and becoming more comfortable with each other before the main event. Which was tender, sexy, and most definitely swoon worthy.
CUT TO THE QUICK
Pride and Prejudice
Just what every girl wants to hear. Mr. Darcy's casual dismissal of Elizabeth Bennet sets up the first half of the story—the two protagonists growing farther and farther apart. Gut-wrenching moments like this one elicit a higher degree of emotion because we know the coming together will be that much sweeter. It takes the second half of the book—and movie—to accomplish it, but eventually Elizabeth and Darcy get their HEA.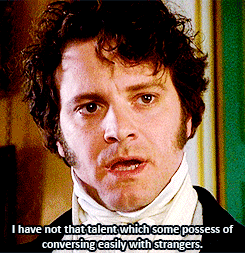 I'M BESOTTED
Poldark
In the first season of POLDARK, Demelza believes Ross will never love her. After their marriage, he insists they must accept his cousin Francis's invitation to spend the Christmas holidays at his home. Most of the other guests want to see Demelza, Ross's former kitchen maid, show her "true" colors. Instead, in her beautiful scarlet gown, with her disarming manner, Demelza charms everyone—especially the male guests. When she sings "I'd Pluck a Fair Rose for My Love," Ross watches her, his eyes full of awe, and we know he's lost his heart.
AFFIRMATION
Bridget Jones's Diary
At that moment in this classic rom-com, I always wish Bridget would grab Mark Darcy by the necktie and pull him close for a passionate kiss. But the evil Natasha is standing on the steps, snapping her fingers at him. Bridget later tells her friends, who embarrass her in front of Mark by offering the birthday toast, "To Bridget, who cannot cook, but who we love just as she is." This affirmation of Bridget's character puts into perspective her negative feelings about her own self-worth and changes her feelings about Mark.
DOOMED LOVE
Atonement
ATONEMENT offers no HEA, yet is a transformative and powerful love story. This image is Robbie and Cecilia's fantasy, their dream of being together after Robbie's imprisonment and after the war is over. That day is never going to become reality. The moment Robbie is handcuffed and taken away, unjustly accused of rape, we feel the sadness creeping in. Cecilia and Robbie will never have their cottage on the beach, and yet that image, awash in warm sunlight, remains indelible.
HEAT
The Last of the Mohicans
The chemistry between Daniel Day Lewis (Nathaniel) and Madeline Stowe (Cora) in THE LAST OF THE MOHICANS turns this modern classic into an epic love story. The moment they lay eyes on each other we can feel it. The air between them practically crackles. There are not many great images available from the movie, but who can forget the moment after Cora has tended to Nathaniel's wound? He flashes her a teasing, sexy smile. She's shy at first. But after a few seconds pass, her own smile breaks out and holds, and yes, the knees-to-jelly thing happens. They fight for their survival and their love through the rest of this heart wrenching drama.
What are your "ah" moments in romance? Which scenes and characters make you swoon?
About Author