The Perfect Pancake Recipe
by Megan Westfield

I didn't purposely embark on a decade-long quest to find The Perfect Pancake Recipe, but that's exactly what ended up happening.
In the early days of what would become the quest, I tried recipes from classic cookbooks like Joy of Cooking and also the scientifically proven recipes from America's Test Kitchen. I would find one that was okay and stick with it for a few months and then I would return to trying something new.
In later years, I branched out to complicated recipes from magazines—think Ricotta Elderberry Pancakes with Lavender Infused Maple Syrup. Disastrous messy kitchen is what I remember most about those kinds of recipes.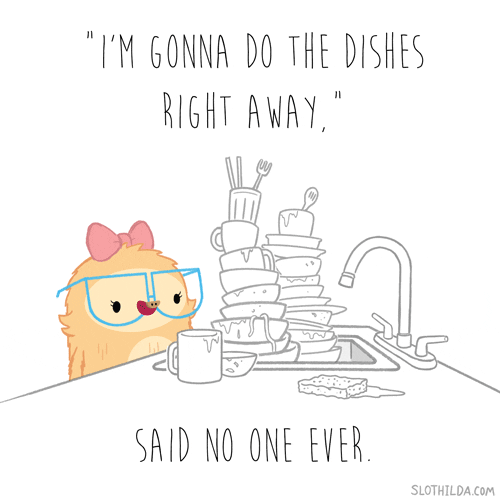 Over the years, I also experimented with dry ingredients like buckwheat and cornmeal as well as mix-ins like banana chunks and toasted nuts. I even tested all the major brands of boxed pancake mixes.
Though I succeed in finding a favorite of the box mixes (Trader Joes's multigrain), I'm the type of person who's always promising the family pancakes on a sleepy, everyone's-in-pajamas weekend morning, only to discover I have barely a cup of mix in the box instead of the two cups needed to feed everyone.
I love a good pancake and I enjoy making them on a whim for family and guests, so remained determined to find a go-to pancake recipe that was
easy,
delicious,
didn't dirty too many dishes, and
could be made entirely of ingredients I normally have on hand in the kitchen.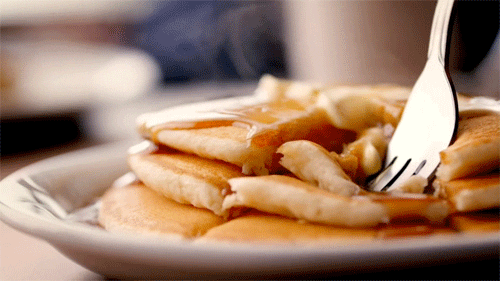 My pancake quest ended when I found the holy grail of pancake recipes on the back of the can of Saco Cultured Buttermilk Blend. Ironically, I'd used this brand of powdered buttermilk to make other pancake recipes, but had never tried the recipe that was right there in front of me.
(For those unfamiliar with using powdered buttermilk, don't be intimidated! It keeps in the fridge for a very long time and really opens up your "have on hand" baking options. The other great thing about a pancake recipe using powdered buttermilk is that it doesn't require milk—yet another grocery item my family tends to run out of at the most inconvenient times.)
This is my own version of the Saco recipe along with a drawing I made for an Adobe Illustrator class I recently took. PS: Electric griddles and pour-spout mixing bowls are THE way to go for pancake-making.
Do you have a go-to pancake recipe or mix?
Pick up Lessons in Gravity by Megan Westfield for just 99¢!
All eyes are on Josh Knox…
He's fearless. Guarded. And a daredevil rock climber. The best in the world.
His next feat? Scale Yosemite's notoriously treacherous Sorcerer Spire, with a production company filming his every move.
He's also April Stephens's personal hell.
Her dream to be a documentary filmmaker rests on her nailing her internship at the production company. But she can't do that if abrasive Josh won't give her more than one-word answers in his interviews.
The only solution is to gain his trust, but with every step forward professionally, she and Josh grow closer personally. And a guy who risks his life for a living is the last person she should be falling for.
Now Josh has his last climb––without a rope––and April isn't sure if she, Josh, or their new relationship will survive.
Megan Westfield has dabbled in many hobbies and pastimes over the years, ranging from playing the cello to cake decorating (i.e., icing-eating) to a dozen different outdoor adventure sports. Eventually, she discovered the only way to do it all was though writing—her first and strongest passion. She writes new adult fiction because she loves exploring the powerful and formative years between high school and the quarter-life crisis. As a reader, her favorite books are those with a truly unique, real-world setting, and, of course, a love story. Megan grew up in Washington state, attended college in Oregon, and lived in Virginia, California, and Rhode Island during her five years as a navy officer. She is now a permanent resident of San Diego where she and her husband count family beach time with their two young kids as an adventure sport. Megan was formerly the editor of a small weekly newspaper in Southern California and is represented by Stonesong Agency.
About Author