Romance writers are a diverse group of people with varying writing methods, writing lives, interests, and needs. Some of us like to write in coffee shops with background noise and 24/7 internet. Some of us need total quiet and choose our bedrooms a 1am in the morning to find it. Some of us use reference books, some don't. Some work other jobs, some don't. Some inhale coffee, some don't. Some write sweet, some off the charts steamy. And don't get me started on the genres and subgenres and sub-subgenres.
So what the heck kind of gift do you get the person who lives in his or her head and only seems to need a computer to get the job done?
For you loved ones of writers, I've cobbled together a list of a gazllion holiday gift ideas separated into 5 easy categories sure to get you started in your quest to find that perfect item for the romance writer in your life. (Or at least make him or her laugh.)
Something Small, but Sweet
Looking for stocking stuffers or a smaller items to show that you appreciate your loved one's creative outlet? Try one of these:
$5-10 Amazon gift card (writers like to READ a lot, too, you know. But don't be offended if they also use this as a giveaway prize for their readers)
A USB drive (for easy storage and travel)
$5-10 gift card to your writer's favorite coffee place, tea place, dessert place, etc.
Quotation mark earrings (more info)
A smartphone case that is writer related (ex. vintage typewriter case)
A journal (but get creative with it, like this one)
Something Big Ticket
If you're looking for the "big gift" this year, I have some ideas for you, too. Let's be honest, many romance writers are "starving artists" still working to get a career off the ground. There are a ton of writing-related expenses throughout the year that don't necessarily fit in the budget. (Many of these ideas might have to be done with a homemade gift card, to let your writer choose.)
Memberships (yearly memberships to writing organizations like Romance Writers of America can be expensive, but worth it for your writer)
Software (ex. Scrivener, Freedom Writing Software, Office 365, Photoshop, Audible subscription, Dragon naturally speaking, Vellum, Grammerly)
Hardware (ex. new computer, external hard drive, tablet, ereader, digital voice recorder)
Money towards ads or marketing (all those little giveaways alone can ad up quickly, but what if your writer wants to try out BookBub or Facebook ads, help them do it!)
A book cover design (for the hybrid or indie writer in your life); or they can spend the $ on professionally done marketing graphics
Professional editing or coaching (this will take research and working with your writer to find the right one)
A writing conference (maybe not the whole thing including travel, but what about the entrance fee? Or the cost of the flight?)
A writing retreat (an official paid one OR a local VRBO with a weekend of time)
A gym membership or yoga classes – to get us out of the house (be careful with how you present it, though. Lol)
That writing desk or ergonomic chair your writer has been drooling over
A vacation to the location for their next novel for "the best research ever"
Something Practical
There are tons of practical gifts writers could use. Things to help us concentrate, or spark ideas, or keep us healthy (since we sit still a lot).
Noise-cancelling headphones
Reference books (There are a ton. Do a little research. Things like "The Emotion Thesaurus" or "On Writing" by Stephen King).
Comfy pants (look for yoga pants, maybe writing-related PJs)
Writing workshops or online courses (look into MasterClass, or courses offered through RWA or through your local library or college)
Business cards (surprise him or her with custom designed cards. Tons of online services like VistaPrint or GotPrint or others can help you)
Like the business cards, you could put your writer's logo or info on return labels, stickers, pens, and more
Adjustable vented laptop tray (just one example)
Ergonomic mouse (again, a quick search will turn up tons of options)
A bookshelf for all those books
A computer backpack or bag (even better, you can brand it with their name or logo through a service like VistaPrint or GotPrint)
A maid (probably falls under big ticket as well, lol)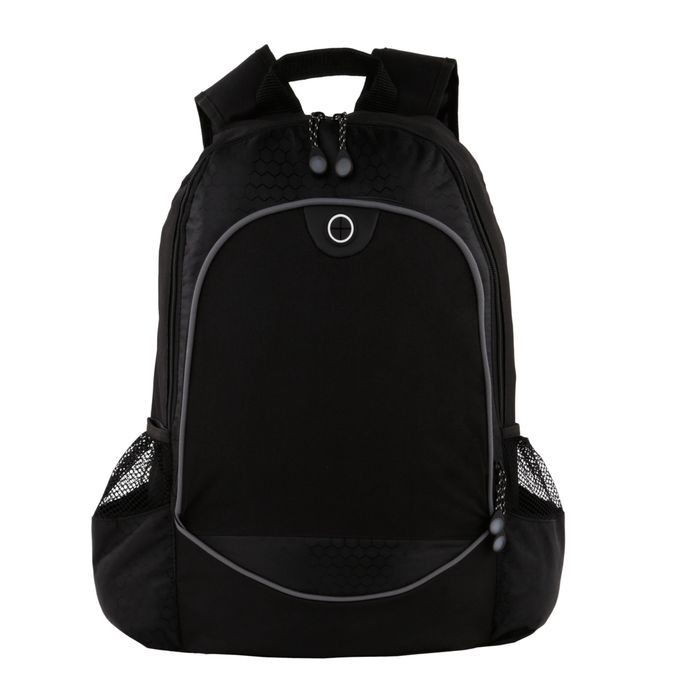 Something Just for Fun
Writers love to laugh and live and experience new things—to put it all into our books of course. Here are a couple of gift ideas just to brighten your loved one's holidays.
Funny writer-related t-shirts (you can even get genre related ones if you search for them)
Aqua notes (check it out)
Writer emergency pack (check it out)
Novelty items with literary quotes or funny sayings about writers (I've seen scarves, mugs, and even teas)
"Novelist at work" warning sign (check it out)
Writers clock (check it out)
Jewelry made from typewriter keys (a google search will lead you straight to it)
Other kinds of author jewelry (hop on Etsy.com and do a search)
Writer games (Storymatic, The Game of Things, In the Writer's Toolbox, Once Upon a Time)
Library card socks (or any funny writing socks)
Booze—get your writer a bottle of their favorite wine or beer or liqueur, or maybe a glass with a funny saying about writers on it
For a spouse or partner, the gift that gives to both of you (and gives your romance writer a ton of ideas)… 101 Nights of Great Sex
Something Needed All Year Long
Your support and understanding.
Most of what writers do is done very much alone. We know we live in our heads or disappear into our books sometimes. We also know that following this dream isn't always practical. The greatest gift our loved ones could ever give is the gift of support. Here are a couple ways you can "gift" your support this holiday season.
I was tempted to put that great sex book under this category. Lol. (See above under the funny ideas)
Read your writer's book and write a glowing review on Amazon (then share it with him or her). Not your genre? That makes this gift even bigger.
A trophy for being awesome (goofy, but true, right?)
Something with his or her book cover or logo on it (you'll have to get a digital image of the cover or logo, then shop around online sites like Vista Print or GotPrint for ideas. Ex. a pack of playing cards with all their covers.)
Throw a small surprise party for their next book release or take them out to dinner—because that is a huge deal often overlooked by loved ones
Give your writer a homemade "IOU" booklet with coupons for things like

1 hour to just talk about your book (idea, where you're stuck, a struggle or success, whatever)
A weekend to yourself to go write
1 activity together to get your mind off the writing (a brain break)
"I got dinner, you finish that chapter, honey"
Unlimited sympathy hugs for any reason whatsoever (a bad review, stuck on a scene, rejected by an editor, sales suck, or even just a bad day)
Unlimited celebration hugs for any reason whatsoever (a great review, sales are great, a new contract, won a contest, or even just feeling good about the WIP)
1 celebratory dinner or dessert for each big event (a new release, finished a WIP, reached a goal, a bestseller, etc.)
A "leave me the fuck alone" card that trumps all other things going on and you are not allowed to get upset when your author hands it to you
You get the idea. Get creative!
The point is, there are tons of gifts your writer would love. All you have to do is get creative, be a little thoughtful, and maybe do a tiny bit of research. (You better believe I'm pointing my husband at this list, lol.) I hope you found the perfect idea, and I hope you and your writer have a magical holiday season!
While you're at it, another gift idea would be a copy of my own Christmas love story… The Attraction Equation
FBI agent Max Carter lives his life by a strict set of rules—rules that don't allow for distraction, deviation…or a relationship. But tell that to his matchmaking mama. To avoid yet another set-up, he announces he has a girlfriend. And now has to produce said girlfriend at Christmas dinner. Maybe Santa has a suitable actress in that red bag of his…
Gina Castillo is about to break her building's iron-clad "no pets" policy to give her little brother the perfect Christmas gift—a dog. Too bad Max, the most inconveniently sexy tenant in the building, catches her red handed. Gina expects to be evicted, but instead finds herself blackmailed into playing the role of his girlfriend.
Two lies plus one dog should equal a hot mess of a holiday, but attraction and Christmas magic might just defy the rules…
Award-winning contemporary romance author, Kadie Scott, attempted to find a practical career by earning a degree in English Rhetoric (Technical Writing). However, she swiftly discovered that writing without imagination is not nearly as fun as writing with it. No matter the genre, she loves to write witty, feisty heroines, sexy heroes who deserve them, and a cast of lovable characters to surround them (and maybe get their own stories). She currently resides in Austin, Texas, with her own personal hero, her husband, and their two children, who are growing up way too fast. Kadie also writes award-winning paranormal romance as Abigail Owen.