Hi, I'm Cindy Skaggs and I'm a Christmas addict. If Christmas had a 12-step program, I'd run the opposite way. I love everything Christmas from the over the top decorations to the overabundance of snackage, but the best part about Christmas is the movies.
Favorite Holiday Song:
If I have to pick one favorite (and really, where's the fun in that?), I'd choose "Chestnuts Roasting on the Open Fire," the Nat King Cole version, because of his amazing voice and the memories of my mother it evokes.
Favorite Holiday Food:
My mom's homemade cranberry sauce, which is funny since I hated it growing up.
Favorite Holiday Movie:
I'm a Christmas movie junkie. It started with those beautiful red and white dresses in White Christmas, and next thing I knew, I was sitting on the sofa with a bowl of popcorn and a glass of merlot; strung out on Lifetime and Hallmark Channel Christmas movies. I can't seem to stop myself. The romantic comedies are my favorite. Sure, I take a break every now and then to watch Scrooged—I'm not a complete heathen—but it's really all about the romance. My favorite (this year) is Holiday in Handcuffs, which takes the fake fiancé trope to the next level.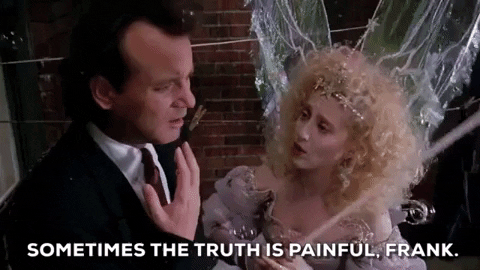 Are you the type of person who on November 1st…thinks it's time to break out the Christmas music or thinks It's not even Thanksgiving yet folks!
Break out the Christmas music, baby. It's holiday time!
Are you one of those shoppers who has gone through your list and are done shopping well ahead of Christmas or are you elbowing people out of your way on Christmas Eve to finish your shopping?
Done well ahead of Christmas. When I was in college, I worked retail and I swore I'd never go into the mall between Thanksgiving and Christmas.
Looking for a great read this holiday season? Check out An Untouchable Christmas by Cindy Skaggs
Hero's Name: Logan Stone
Heroine's Name: Sophia Capri
What would the perfect gift your hero would give your heroine and why?
A family Christmas dinner because she's been isolated and without a family since her grandparents died. After escaping the mob, dinner with Logan's family should be a piece a cake.
What would the perfect gift your heroine would give your hero and why?
Her trust. She once faced down a mob boss and went hand-to-hand with his lieutenants, but trust is hard to come by and the only thing Logan wants this Christmas.
Where would your hero or heroine secretly hang some mistletoe to catch an extra special holiday kiss and why?
They would hang the mistletoe in the hallway so they could grab a secret kiss between courses at the family Christmas dinner.
Share an excerpt of your favorite kissing scene between these two characters.
She looked like sin in a dress. A blond Mata Hari in stilettos. Drawn by the sound of soft fabric and silky skin and a temptation he no longer tried to deny, Logan stepped around the car. The smell of her had him ready to do disreputable things to her in the backseat of her grandfather's car.
He made himself stay a step away or he'd give in to the need to touch her. "Where did you get the wig?"
She tapped the trunk. This close, her eyes shimmered a newly acquired dark blue. Despite the illusions she wove around her through a myriad of small changes, he'd know her anywhere. That, he realized, wasn't a failure of the disguise but a testament to years of watching her. After today, she would never be able to hide from him. "You'll pass security."
"What about you?"
He swallowed, wet his tongue and tried to think beyond single syllables. "My name will be on a watch list, but they won't spare agents to watch the airport." Not yet, he hoped. "With the new passport, I'll be fine."
"You don't have to do this." Sofia stepped forward and laid a hand on his arm. "If I were a better person, I'd find a way to leave you here, lock you inside if I had to. I'd wish you wouldn't go."
"But I will," he said. "For Eli."
Sofia's eyes watered, an anomaly she blinked away through sheer force of will. "Thank you." There was so much emotion in the words, so much she didn't say. Then she stepped forward and planted a soft kiss on his cheek.
The brush of her full lips on his bare flesh dropped Logan's IQ like he'd been shot with a tazer. All he could do was respond to the electrical impulses that short-wired his circuits. This time, he initiated, and it was not a sweet kiss of gratitude. He scooped his arms around this lush, unencumbered Sofia and slid his lips across hers in a fierce kiss that had been two years in the making. He kissed her in a way he had no right to, but had hungered to from day one. Hard and fast, he tasted.
She leaned into him, trailed her hand up his arm and around his neck. Every inch of skin she touched burned. Logan's hand slid down her backside and wandered the curves he liked to watch. He pulled her closer until her heat pressed against his groin. He wanted to take her right there, would have when she slid a hand down his chest and whispered what sounded like an invitation, but she used her hand to push him back.
The stale air of the storage room slid between them. "We have a flight to catch."
(From their first kiss in Untouchable)
Buy An Untouchable Christmas for just 99¢!