It's Romance Awareness Month and we're dishing all month long about everything romance related. Dawn Altieri is here to share some of her favorite romantic suspense reads for those new to the genre. Love romantic suspense? See if yours made her list.
The romantic suspense genre encompasses many different types of stories including mystery, crime, action/adventure, military and government intrigue, and anything else with the potential to keep you on the edge of your seat. Here are some of my favorite recent reads.


Hour of Need (Scarlet Falls, Book 1) by Melinda LeighMajor Grant Barrett is a career soldier whose brother and sister-in-law are mysteriously murdered, and Ellie Ross is his brother's neighbor who helps him care for his niece and nephew in the aftermath as they hunt for the killer. The connection between Ellie, Grant, and the kids will leave you swooning, and the plot twists will keep you guessing until the surprising ending.




A Cold Dark Place (Cold Justice Series, Book 1) by Toni AndersonMallory Rooney is an FBI Special Agent whose investigation of a serial killer re-opens the long-cold case of her identical twin sister's abduction and murder. She suspects Alex Parker is a vigilante operating outside the law in attempt to find the killer, too, and it turns out she's right. Full of intrigue, surprising twists and edge-of-your-seat action—along with a nice steamy love story—this book will keep you up all night for more than one reason.
Body of Evidence (Evidence Series, Book 2) by Rachel GrantIf your tastes run more toward government secrets and international espionage, this is the book for you. Mara Garrett is arrested in North Korea, accused of being a spy during a mission to retrieve the remains of GIs lost in combat there. Curt Dominick is the powerful US attorney sent to as an envoy to rescue her from a death sentence. But even once Curt has Mara in his custody, neither one of them is safe. They can't deny the sparks between them as they struggle to outrun a mysterious threat, to both their lives and national security.


Dangerous Territory (An Alpha Ops novella) by Emmy CurtisIn this short but intense start to the Alpha Ops series, we're introduced to Air Force Master Josh Travers and Grace Grainger, the award-winning journalist Josh is tasked with rescuing after she becomes separated from her embedded unit in Afghanistan. For a novella, this military suspense story felt surprisingly complete and well-developed, and left me eager to read the rest of the gang's stories in the series.


The Secrets and Sins Series by Naima SimoneIt's hard to decide on a favorite among the four books in this series, so don't pick just one. Read them all! These are the stories of four childhood friends — Gabriel, Malachim, Rafael, and Chayot — who are protecting a secret from their past that could destroy all of them. The perfect blend of romance, action, and suspense will sweep you up in a whirlwind as each man finds his true love and comes to terms with the demons that haunt him.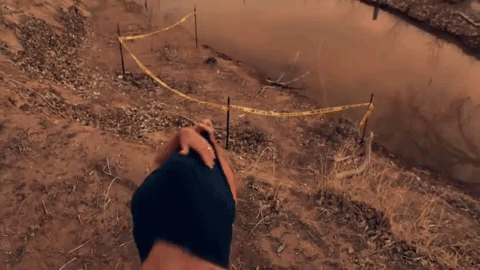 These are just a few of the many awesome romantic suspense reads out there. Dive in and enjoy an edge-of-your-seat thrill ride today!
-Dawn Altieri, author of Burn
About Author