Sometimes, the best part of a romance story is the tension. The build-up to when the hero and heroine—whether they're characters in a book or a movie—kiss for that first time gets our hearts melting all over the place. We have so many favorites, but since we can't name them all, here are each of our top five favorite slow-burning romance stories!
Angie's Top 5 Slow Burn Romance Stories:
5.) Emma 
Emma Woodhouse and Mr. Knightly have romantic sparks right off the bat, and there's something about the slightly older and protective friend of the family trope that gets me every single time. That and the witty humor and banter between them as Emma attempts to play matchmaker and solve a romantic mystery. Oh, and I definitely prefer the BBC mini-series too!
4.) The Age of Innocence
I broke from my usual rule of reading the book first and saw the movie first instead. And even though Daniel Day Lewis makes my Top 5 list twice (see my #1 favorite!), it was Edith Wharton's novel that hooked my heart. I don't think anyone does the Slow Burn better than her! 
3.) You've Got Mail
While I enjoyed Sleepless in Seattle, this was the Meg Ryan and Tom Hanks romantic comedy that I could watch again and again. It could have something to do with the fact that it has a bookstore angle, and the slow building tension between two people who fall in love before they even meet in person—or at least, think they haven't met before! 
2.) Persuasion
While I love Pride and Prejudice, it's Jane Austen's final novel, Persuasion that reigns as my favorite Austen story. Anne Elliot's first engagement to Captain Wentworth somehow went awry seven years before. Now, at 27, and firmly on the shelf, she and Wentworth have a second chance at falling in love. And my favorite line from an Austen hero: "You pierce my soul. I am half agony, half hope."  
1.) The Last of the Mohicans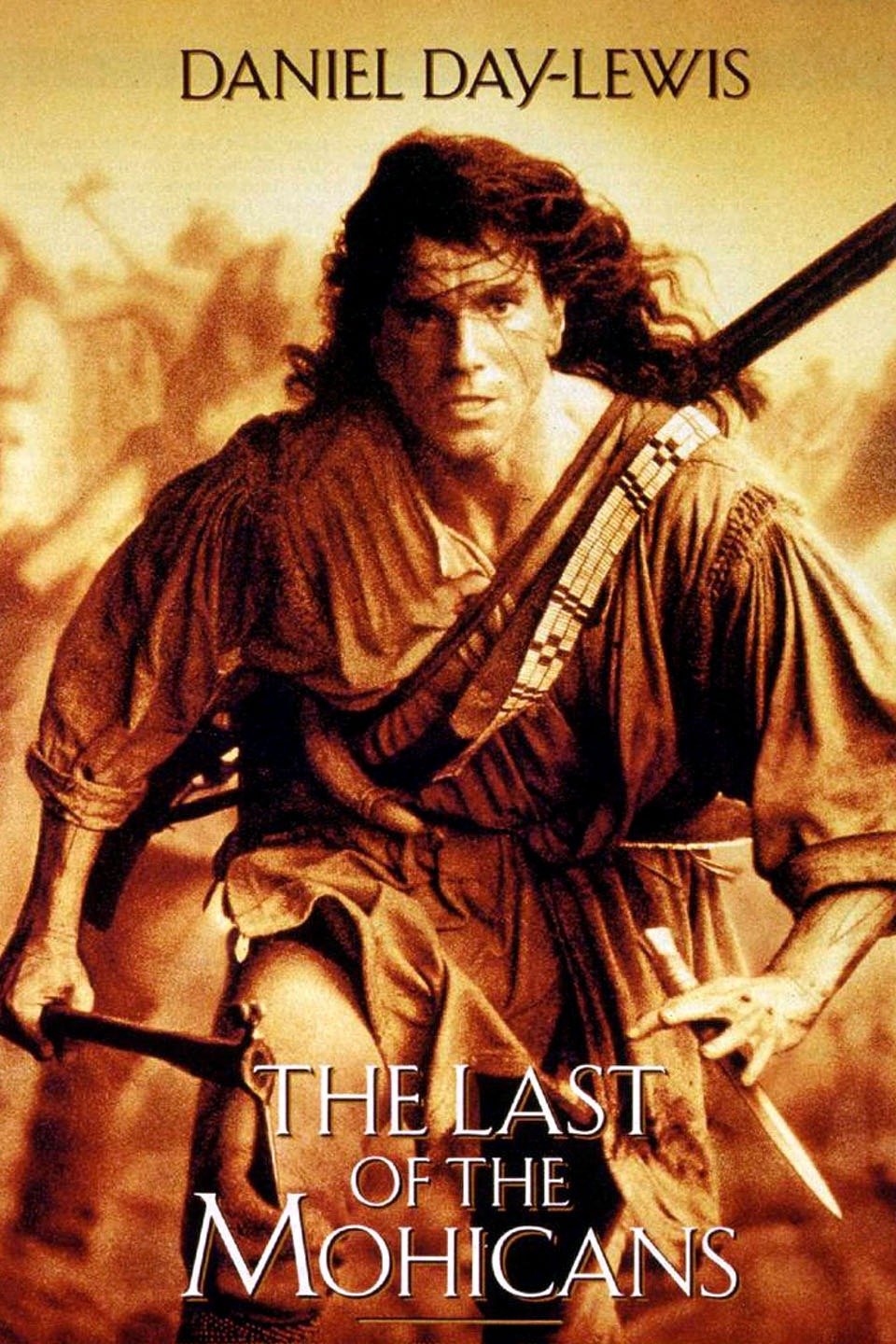 Once again, I broke my "book first" rule, but in my defense when I saw this movie way back in 1992, I was a pre-teen and ignored rules completely! Hawkeye and Cora are thrust together for a dangerous wilderness trek in upstate New York in the midst of the French and Indian War, and their romance has a dramatic, life-or-death quality to it that I gobble up every time I watch it…which has been so many times, I probably have the whole thing memorized. 
Amalie's Top 5 Slow Burn Romance Stories:
5.) A Walk to Remember
This is both a Nicholas Sparks novel and a movie. I love the fact that the hero, a delinquent, works to make the heroine, a goody-two shoes, happy by fulfilling her bucket list. They fall in love over a period of shared, heart-wrenching experiences that amps up the tenderness and the common ground between them. Trust me, you'll need tissues.
4.) Amélie
This is a quirky French rom-com that really tugs at your heartstrings. The heroine makes a vow to help other people find happiness and ends up finding her own. I also love when two slightly odd people find each other. In a weird way, this reminds me a bit of the romance arc from Silver Linings Playbook, also one of my favorites. This one is a little off center from the typical slow-burn, but that's why I love it. 
3.) Sabrina
This one is a bit tropey: daughter of the chauffeur falls in love with lord of the manor, but who doesn't love a well executed, slow burning, Cinderella-esque story? I love the fact that Sabrina finds herself in Paris and comes back gorgeous and sophisticated, only to win the heart of the stoic older brother instead of the carefree younger brother she'd crushed on for years. Win for wallflowers everywhere!
2.) Jane Eyre
Oh, Jane and Rochester, you slay me. Jane Eyre is Charlotte Brontë's classic novel, but let's go with the 2011 movie version because…Michael Fassbender. Dark, broody lord of the manor falls for the quiet, unassuming governess. What's not to love? There are buckets of tension in this…every word, every glance, every minute carries some underlying meaning. Swoon! My heartstrings get a workout with this one.
1.) Pride and Prejudice
And lastly, my hands-down favorite, Pride & Prejudice. Again, there are lots of choices for the movie adaptations for Jane Austen's beloved novel, but the one that has my heart is the 2005 adaptation with Keira Knightley and Matthew MacFadyen. Nothing like watching two stubborn people butt-heads until their lips manage to meet. *Note: kissing is way more fun than head-banging.
Get What a Scot Wants by Amalie Howard and Angie Morgan!
Highlander Ronan Maclaren must marry, but he's in no particular hurry. He's perfectly happy as the laird of his clan, running the Maclaren Whisky Distillery, and besides, he just hasn't found the right woman.
Lady Imogen Kincaid has cleverly avoided wedlock for years. Men, she has learned from painful experience, are not to be trusted. Determined to remain independent, she takes an indecent amount of pleasure in making herself as unattractive to potential suitors as possible.
When desperate measures are taken by their parents and a betrothal contract is signed, it's loathing at first sight. They each vow to make the other cry off—by any means necessary. But what starts out as a battle of wits…quickly dissolves into a battle of wills.
Amalie Howard grew up in Trinidad & Tobago where she spent most of her childhood with her nose buried in a book or running around barefoot, shimmying up mango trees, and dreaming of adventure. 25 countries, surfing with sharks, and several tattoos later, she has traded in bungee jumping in China for writing the adventures she imagines instead. She isn't entirely convinced which takes more guts. An aspiring writer from a young age, Amalie's poem "The Candle," written at age twelve, was published by the University of Warwick press. At fifteen, she was a recipient of a Royal Commonwealth Society Essay Award (a global youth writing competition). A Colby College graduate, she completed dual Honors Theses in both French and International Studies, and graduated Summa Cum Laude and Phi Beta Kappa. At Colby, she was cited for her research contribution to Raffael Scheck's article, "German Conservatism and Female Political Activism in the Early Weimar Republic," and his subsequent book, Mothers of the Nation. She also received a distinction in English Literature from the University of Cambridge (A-levels) as well as a postgraduate certificate in French Literature from the Ecole Normale Supérieure in Paris, France. Traveling the globe, she has worked as a research assistant, account executive, and global channel sales director for a Fortune 500 company. She is the award-winning author of several young adult novels critically acclaimed by Kirkus, Publishers Weekly, SLJ, VOYA, and Booklist, including Waterfell, The Almost Girl, and Alpha Goddess, a Spring 2014 Kid's INDIE NEXT title. Her debut novel, Bloodspell, was a #1 Amazon bestseller, and the sequel, Bloodcraft, was a national silver IPPY medalist and a silver Moonbeam award winner. She is also the co-author of the adult historical romance series, THE LORDS OF ESSEX. As an author of color and a proud supporter of diversity in fiction, her articles on multicultural fiction have appeared in The Portland Book Review and on the popular Diversity in YA blog. She currently resides in Colorado with her husband and three children.
Angie is the author of several young adult and middle grade books, including The Beautiful and the Cursed, The Lovely and the Lost, and The Wondrous and the Wicked (written under the name Page Morgan) and Everlasting and The Eternal Sea, and two Suzanna Snow Mystery novels (written under her real name, Angie Frazier). Critically acclaimed by Booklist, Publisher's Weekly, Kirkus, School Library Journal, VOYA, and The Bulletin, Angie's novels have been an IndieNext selection, a Seventeen Magazine Summer Book Club Read, and a #1 Amazon bestseller.
A lover of history and romance, and with a number of bookshelves stuffed with paperback romance novels by her favorite historical romance authors — Sarah MacLean, Julia Quinn, Elizabeth Hoyt, Eloisa James, Tessa Dare, Lisa Kleypas, Sabrina Jeffries, and so many more — Angie has finally taken the leap into adult romance.
My Rogue, My Ruin is the first of three books in her new Lords of Essex series, co-written with her good friend and fellow author, Amalie Howard.
Angie lives in New Hampshire with her husband, their three daughters, and a menagerie of pets. When she isn't writing, she's either reading, training for a half marathon, cooking, shuttling her children to school, dance, and gymnastics, or — if she's lucky — sleeping.
About Author