My lovely Entangled editor asked my to write a book on rough sex.
And this was my reaction.
You see, I'd just had a hysterectomy and after several complications and three anesthetics, my brain was fried.
The conversation went like this:
Editor: "You need to write a sexy follow up book for Snatched."
Me post hysterectomy thinks: What's sex?
Editor: "This is a Scorched book, our hottest line. It needs a trope."
Me thinking: What's a trope? "Sure," I say because I'm professional like that.
Editor: "What trope would you like to write?"
Me: "Um I'm not sure."
Editor: "What about rough sex?"
Me: Looking down at hysterectomy scar. "Sure."
Pic of what I'm really thinking.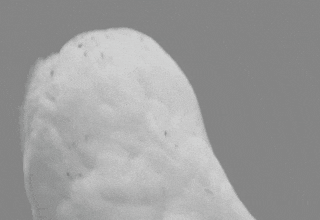 I hope you enjoy Rough and Ready. I can assure you all of it is written from my extensive imagination, which still seems to be working.
Best
Cathleen Ross
Pick up Rough and Ready by Cathleen Ross today!
Before special ops soldier Hugo Boudreaux can move on, he has one last thing to do–fulfill a wartime debt to the friend who saved his life. He must infiltrate a vicious Louisiana MC club to stop their next illegal weapons shipment and send the president to jail. What he didn't plan on was ending up an unwilling bodyguard to the man's daughter–innocent and attractive nurse Alice Kaintuck.
Alice wants a normal life with a nice guy. But her rough-edged bodyguard is the sexiest man she's ever met. Suddenly she can't stop thinking about just how hot he makes her. Before she knows it, she's tumbling into his muscular arms…though she'll be damned if she'll fall in love with a man as dangerous as her father. Only Hugo doesn't make love, he consumes her and turns her life upside down with his carnal, erotic sex. Dreams of nice guys vanish when her enemy becomes her obsession…
Cathleen Ross is a quirky writer who lives on Sydney Harbor with her husband, daughter and very loved dog, Denzel. As an English teacher and editor, she has always surrounded herself with books. When she's not giving psychic predictions for her family and friends, she's writing romances where her heroines always get their man. She's a multi-award-winning author who regularly hits the Amazon best-seller lists.
About Author