Ask any two people what the best paranormal shows are on television, and you'll likely get two different answers. Some will call out Outlander or Game of Thrones. These tales have captivated audiences, then there are The Walking Dead fans. They go crazy. Just tune into social media any night one of these programs has a new episode, the love and passion for these characters is intoxicating.
Whenever a new television pilots are ordered, I scour for a mention of a new paranormal or superhero show. Don't ask me about what is the best, because for me it's all about the stories, and the characters.
So hold out your bag, and prepare for some delicious treats courtesy of these spooky, sexy, and funny shows!
-Heather Long
SUPERNATURAL
Season 13, and we're still rocking it out with the Winchester brothers—they've been to heaven, to hell, to other worlds, and more and no matter what happens, these wayward sons rock.
Supernatural/Dean Winchester/Eye of the Tiger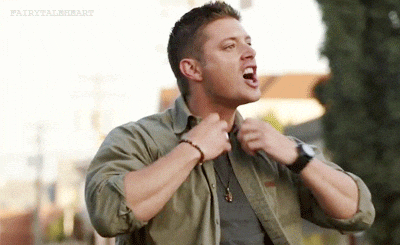 LUCIFER
What happens when the devil takes a vacation? You get a brilliant show with a wild cast of characters and (anti)hero who has absolutely no filter…and have I mentioned the man can play a piano?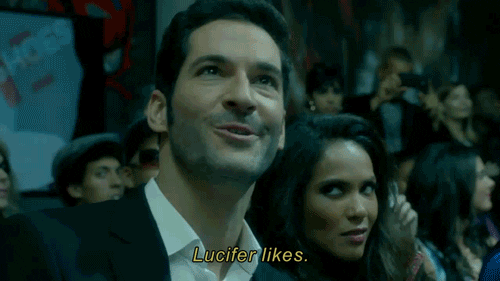 Beauty and the Beast
From the moment this show premiered, I couldn't get enough. Catherine and Vincent's magical love swept me away and I wanted to go Down Below.
 Constantine
Dude, this show was TOO short-lived. I adored everything about the comic back in the day, and I loved his snark. The only saving grace. We get to see Matt Ryan on some of the other DC shows.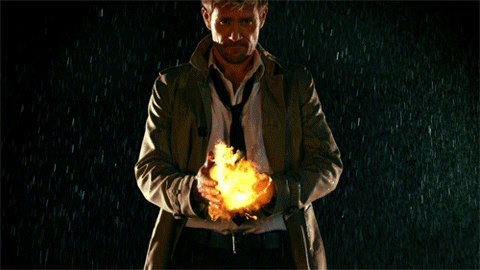 The Vampire Diaries
I was a devoted fan for about four years. I always saw the ending of season 4 as the perfect HEA for me. Week after week, Damon's antics kept me coming back…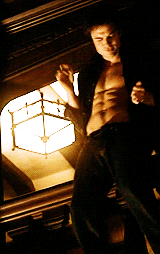 Riverdale
Archie Comics (goofy) meets gothic noir, and what is the result? A show I cannot get enough of, and now that we're going to get Sabrina the Teenage Witch involved. Yes please, may I have s'more?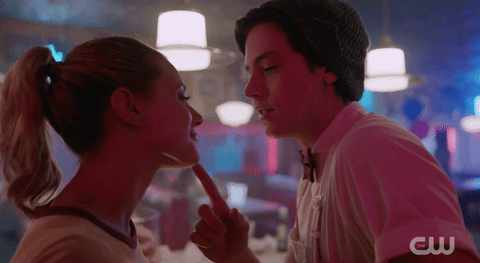 The Originals
I might be the only person in the fandom that prefers Elijah to Klaus, but I'm an Elijah girl, and have been since his first appearance on the aforementioned The Vampire Diaries. All that sexy, repressed power? Hmm. Yeah.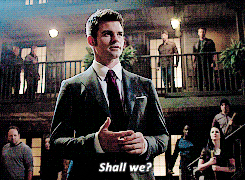 The Flash
 Of course superheroes make my list. It's zany, it's fun, and the powers verge on the magical. Throw in some time travel, alternate reality hopping, and a heart breaking back story? Sign. Me. Up.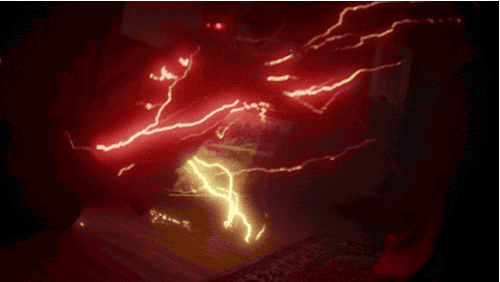 Arrow
Ladies and gentlemen—the salmon ladder. 'Nuff said (also Constantine guest starred on this show. What, a girl can be persuaded!)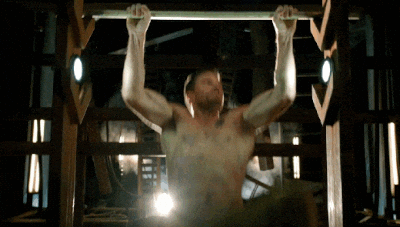 Buffy
The television series about the cheerleader with a bite of her own. Then throw in the Scoobies, Giles, and Spike? These episodes don't get old.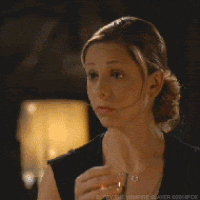 For me? This list is so beautiful…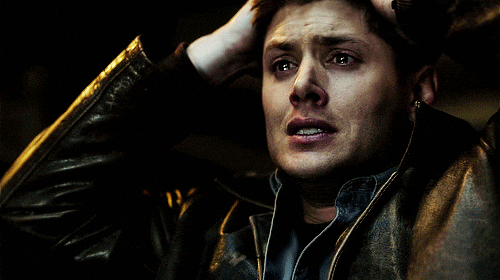 What are your favorites?
 About Heather Long
USA Today bestselling author, Heather Long, likes long walks in the park, science fiction, superheroes, Marines, and men who aren't douche bags. Her books are filled with heroes and heroines tangled in romance as hot as Texas summertime.
From paranormal historical westerns to contemporary military romance, Heather might switch genres, but one thing is true in all of her stories—her characters drive the books. When she's not wrangling her menagerie of animals, she devotes her time to family and friends she considers family.
She believes if you like your heroes so real you could lick the grit off their chest, and your heroines so likable, you're sure you've been friends with women just like them, you'll enjoy her worlds as much as she does.
Heather is best known for her 18-book paranormal romance series Wolves of Willow Bend, which begins:
Prequel: Wolf at Law
1: Wolf Bite
2: Caged Wolf
3: Wolf Claim
3.5: Wolf Next Door
4: Rogue Wolf
5: Bayou Wolf
6: Untamed Wolf
Heather's other fantasy romance series include the paranormal westerns Fevered Hearts starting with Marshal of Hel Dorado, Black Hill Wolves which start with What a Wolf Wants, Witches of Mane Street, Mongrels, and the forthcoming Bravo Team WOLF series.
Her contemporary romance series include: Always a Marine, Going Royal, Elite Warriors, The Love Thieves, beginning with Catch Me and Lone Star Leathernecks, beginning with Semper Fi Cowboy.
Heather is well-represented in fantasy wither her superhero series Boomers, a sci-fi western called Space Cowboy Survival Guide, an urban fantasy series called the Chance Monroe Adventures, and a stand-alone ghost novel titled Haunt Me.
Website | Bookbub | Amazon | Facebook | Twitter | Newsletter
 Pick up When Danger Bites for 99¢ for a limited time only!