Yesterday we talked about which Hollywood moms we would want to be. Today we want to know which TV mom are you? 
Here's who our authors chose…
Lorelei Gilmore from The Gilmore Girls was a popular pick…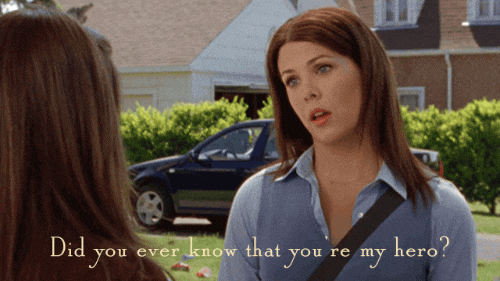 I think my daughter and I have our own, special sense of humor that only the two of us get 🙂 – Tessa Bailey, author of Thrown Down
My kids are now both in college, and while they still ask me for advice when they need it, I would say our relationship has become more like friends. I have a great time hanging out with my kids. Lots of inside jokes and absurd discussions. Needless to say, we laugh a lot together. –Tamara Hughes, author of His Pirate Seductress
I also have a caffeine addiction & am fluent in sarcasm. I even call my oldest daughter Rory sometimes, because she's so much like Rory 🙂  –Cindi Madsen, author of The Bad Boy's Baby
Jane Kaczmarek from Malcolm in the Middle was the pick for…
One of my kids once said to me, "You aren't one of those warm, nurturing mothers, are you…" LOL. (BTW–he's a total mommy's boy.)  –Paula Altenburg, author of Her Secret, His Surprise
I only WISH I was as lethally smart, and quick and take-no-crap as Lois. –Samanthe Beck, author of Emergency Delivery
An oldie but a goodie…June Cleaver from Leave It to Beaver
I watched Leave it to Beaver when it aired in prime time, and thought I wanted to be that kind of mother when I grew up. June Cleaver was even-keeled, rational, never overbearing, and pleasant to be around. After I grew up, I realized my biological mom had those same great characteristics, so what I hadn't realized at the time I was watching the show, was that I was seeing my own mother in June Cleaver! –Kathleen Bittner Roth, author of Portrait of a Forbidden Lady
The Modern Family moms are a hit…
I'd be Gloria from Modern Family without the glamour and skinny bod. LOL. I'd be a keep-it-real, plus-size version. Seriously, though: we're both Latinas, with strong accent, and family oriented.  –Carmen Falcone, author of A Night of Misbehaving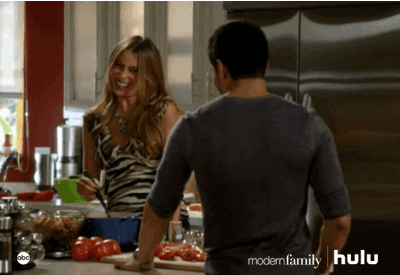 Claire Dunphy from Modern Family. I like to stay one step ahead of my kids (and my husband.)–Alyssa Goodnight, author of Just Say Yes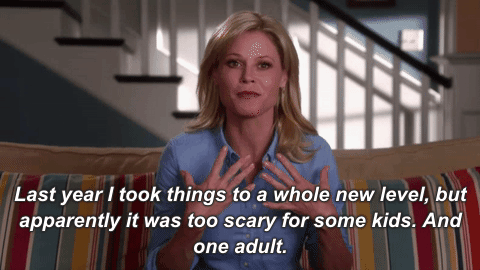 Who wouldn't love Carol Brady from The Brady Bunch?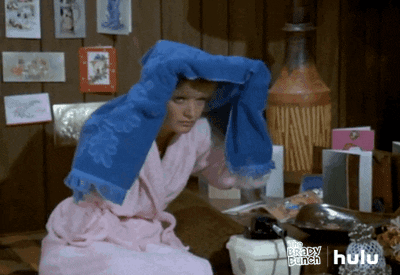 I definitely can't relate to raising six kids, but I can relate to being a step-mom (and since I haven't really watched TV since I was a kid, Carol Brady is the only one I can think of!) –Tawna Fenske, author of Marine for Hire
Dr. Abby Griffin from The 100…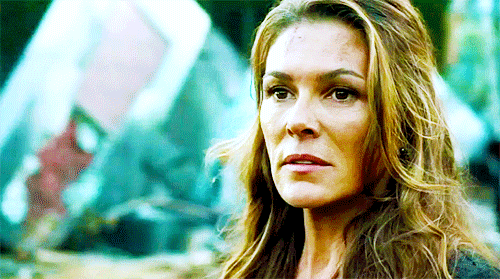 She's smart, gutsy, and has a lot of faith in her daughter. There have been moments when I've wanted to strangle her, but overall I love that she's not afraid to make hard choices and then stand by her decisions. –Robyn Thomas, author of His Unexpected Family
Who chose Marge Simpson from The Simpsons'?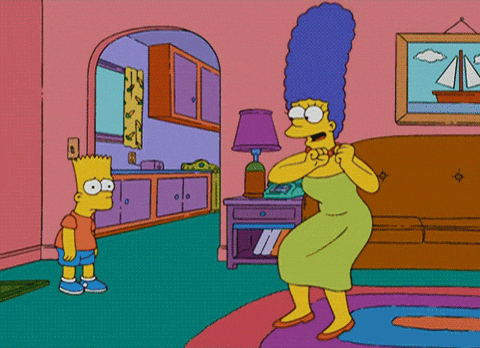 Marge is a great home-maker and loves her kids but always manages to find time to pursue her dreams, including writing a romance novel. 🙂 –Jennifer Shirk, author of From Fake to Forever
I have a lot of bad hair days. –Rachel Lyndhurst, author of The Greek Tycoon's Tarnished Bride
The sad truth is, I have to admit something here – the only one I recognize is Marge Simpson. But I'm sure me and Marge have a lot in common so… –Nina Croft, author of His Fantasy Girl
Which would you pick?
And don't forget to check out our Entangled fictional moms here!