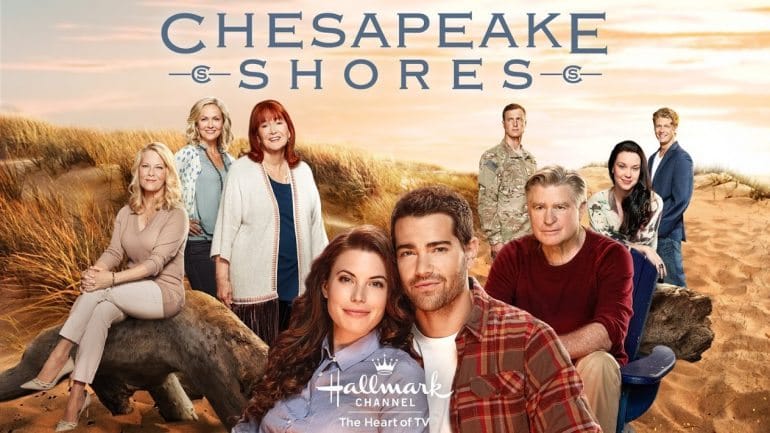 Family, drama, love…what more could we ask for? We binge-watched season 1 of Chesapeake Shores on Hallmark Channel last week and we experienced instalove. To celebrate the season 2 premiere (airing tonight, 8/6, at 9PM ET), we're sharing our Top 5 reasons you should be watching this show with us.
5. Family The good, the bad, the sibling rivalry. The O'Brien family has it all. You will love them, you will laugh with them, you will take sides in every single argument.
4. Jesse Metcalfe's Singing Get ready to SWOON every single time he picks up his guitar. Don't believe us? Just listen to this:
3. Chesapeake Shores Can we just move here now? If you love the small towns in Gilmore Girls or Hart of Dixie, you will love the quaint, oceanside town of Chesapeake Shores.
2. Nell O'Brien  She's the grandmother we all dream about. From making family quilts, to hosting big family breakfasts, to offering wise words of advice and encouragement just when you need them…she is the heart of the family.
1. Abby and Trace Get ready to SWOON. We could go on and on over just how much chemistry these two have, but instead we will just show you…
Ok, are you swooning yet? Because we sure are. Join us tonight as we live tweet the season 2 premiere! If you are just finding this amazing show, tweet us what you think and we will swoon over every moment with you.
One final note… If this teaser to the season 2 premiere doesn't make you swoon—well—then you must have a heart of stone.
About Author