This Means War with Donna Michaels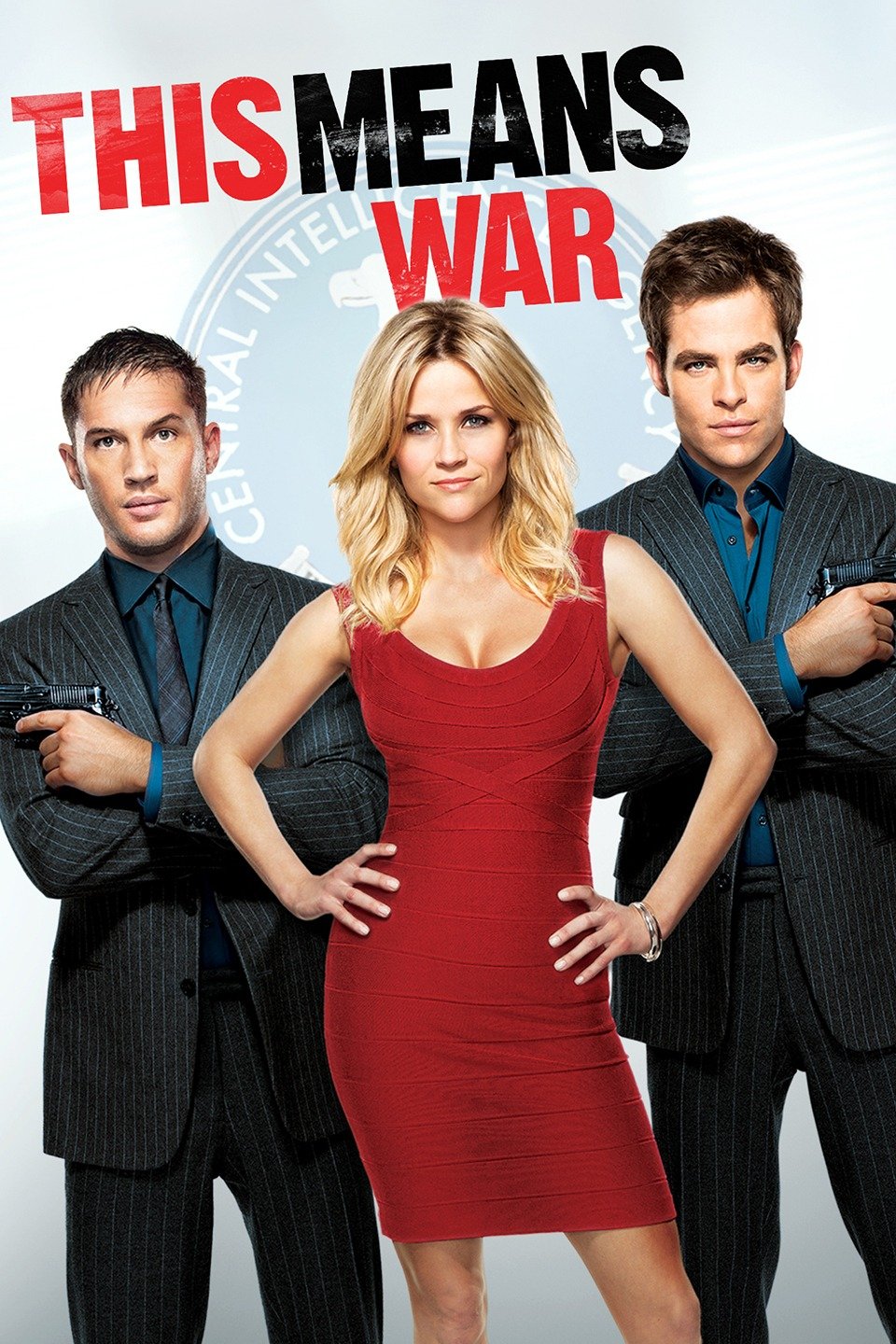 Hi, it's Donna Michaels, and the romantic triangle I chose to talk about is from one of my favorite romantic comedies: This Means War
CIA partners, FDR and Tuck both happen to encounter Lauren at different times, and when they realize they've dated the same woman, they start trying to sabotage each other's dates. Obviously, there's more to the story than that, but it's a riot, and I highly recommend the movie.
Spoiler:
If you haven't seen it, sorry, this is going to give away the ending. Tuck is played by the sexy Tom Hardy. His character is a divorced father of a little boy. Tuck is sweet, has that bloody sexy accent, and is a little more laidback, more grounded than his partner. FDR, played by the equally sexy Chris Pine, (those eyes…wow) his character is the ladies' man. The player. At first, Lauren doesn't like him, but once she starts to peel back the layers and gets a glimpse of a smart, funny, caring guy, well, she falls for him and eventually choses him.
I agree with her choice.
FDR was the right one for Lauren. They had chemistry and a connection that grew stronger the more FDR opened up. He made her laugh, and had an upbeat energy that matched hers. The guy was more her speed, and he was the only one she slept with. When the opportunity arose with Tuck, Lauren pulled back, because she realized she had feelings for FDR. (But damn, that scene was hot!)
Boy…Reese Witherspoon had it tough, right? lol Being romanced by Tom Hardy and Chris Pine? Wow. If it were me, I'm not sure I would've made the same choice. But, as for her character Lauren, I think she definitely chose the right guy. FDR touched her heart, and that's usually what it comes down to—the heart wants what the heart wants.
Thanks for reading,
~Donna
www.DonnaMichaelsAuthor.com
Be sure to check out Donna's newest release, The Right Ranger!
Haley Wagner's life just got a lot more complicated. As if turning her struggling ranch around isn't tough enough, she's forced to call him for help. With his hard eyes and even harder body, Cord is an irritatingly sexy contradiction of hot and cold. How can she possibly hide her embarrassing secret when just looking at Cord is a combustible event?
Former Army Ranger Cord Brannigan has a secret, too. He promised his fallen teammate he'd protect the tempting, fiercely independent Haley from a distance, but now they're stuck together for three weeks. Alone. Keeping his hands off will take every ounce of control he can muster. And that control is slipping…
Donna Michaels is an award winning, New York Times & USA Today bestselling author of Romaginative fiction. Her hot, humorous, and heartwarming stories include cowboys, men in uniform, and some sexy, primal alphas. With a husband in the military fulltime, and a household of nine, she never runs out of material to write, and has rightfully earned the nickname Lucy…and sometimes Ethel. From short to epic, her books entertain readers across a variety of sub-genres, and one has even being hand drawn into a Japanese translation. Now, if only she could read it.
About Author